Want some more of that sweet Short Stories goodness in your inbox? Bung your email address in the form below, hit subscribe, and you'll get a mail every time I make a new post. And if you have a WordPress account, Short Stories will also pop up in your WordPress reader. Like magic. But without the glamourous assistant in a spangly outfit.
Subscribe to Blog via Email
If you're a bit old school like me, you're probably still using RSS and haven't got over the demise of Google Reader in 2013. Well, Feedly is the next best thing. Click on the button below to add Short Stories or sign up if you don't already have an account.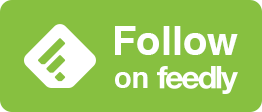 You can find me cluttering up a few other corners of the Internet: